Glimpses

Glimpses
Le Meurice, Paris – Develop customer loyalty & increase spending
Goal: Cooperation & Cross selling – How can other departments help improve the frequenting of each point of sale while developing customer loyalty?
Our recommandation: Stimulate internal cooperation, share good ideas, tricks of the trade and useful information for the client to develop customer loyalty. Create awareness of the fact that helping each other will contribute to obtaining better global results for the hotel and greater customer satisfaction. Côté Client training helps each staff member to co-construct the content and be the actor of their own training program, leaving space for their essential contribution in order to increase their motivation.
Result: « The training Côté Client was a real added value to our teams and has led to improved internal cooperation, increased customer loyalty and additional sales. » Franka Holtmann – General Manager, Hotel Le Meurice, Paris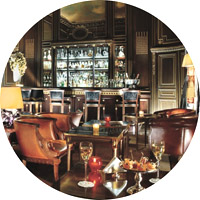 ---
Byblos, Saint Tropez – Selling- low-season
Goal: Byblos is especially associated with Saint-Tropez's summer festivities. The hotel needs to attract upscale clients during the low season.
Our recommandation: Every season, deliver a bottle of olive oil to the international upscale travel agencies with a catch-phrase such as: "Add a Provençal flavor to your winter salads, come and enjoy a summer salad in Saint Tropez."
Result: In 2000 the Byblos doubled its GOP, thanks to group customers during the low season!
---
Coco privée, Maldives – Surprise
Goal: Launch a private island in the Indian Ocean for one client only.
Our recommandation : Take part in a Sotheby's auction with the presence of Prince Albert II of Monaco to capture the European jet-set.
Result: The private island went to the highest bidder!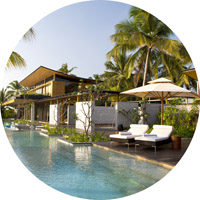 ---
Sainte Lucie – Live a unique experience
Goal: Increase visitor numbers in Saint Lucia.
Our recommandation: Setting up unique experiences with clients. Live an exceptional moment surrounded by red cedars, climbing the two 700 meter pitons, which drop sheer into the sea in a place that is part of UNESCO world natural heritage.
Result: Sales increased by 96% in 2011!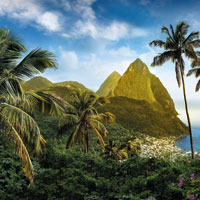 ---
Disneyland, Paris – Smell smarter
Goal: Refute the perception professionals have of Disney being too far away from the capital.
Our recommandation: HST in miniature with an efficient slogan about how fast you can reach the site to be sent to MICE agencies.
Result: The sales & marketing plan has been congratulated by Disney US headquarters!
---
Dorchester Collection – Principe di Savoia, Milan – Obtain immediate results
While auditing average room rate & revenue optimization appeared to be necessary.
Our recommandation: Differentiate from competition through a new positioning and an evolution of the pricing strategy.
Result: Immediate increase of Internet sales!
---
Grand Hôtel de Bordeaux & Spa – Increase occupancy
Goal: How to attract more people to the hotel.
Our recommandation: Create the Wine Conciergerie concept and attract wine lovers.
Result: The Wine Conciergerie at the Grand Hôtel Bordeaux & Spa is the only one to be referenced worldwide at American Express Centurion!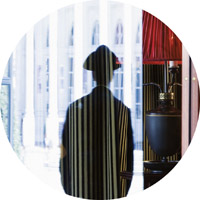 ---
Plaza Athénée, Paris – Surprising by empathy
Goal: Reinforce contact between existing clients at the Plaza Athenée and Virtuoso, an American upscale agency network.
Our recommandation : Send a box of cookies from "Virtuozo" to every agency director as an eponymous wink. .
Résultat : The number of personal thank you letters speaks for itself!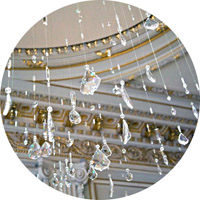 ---